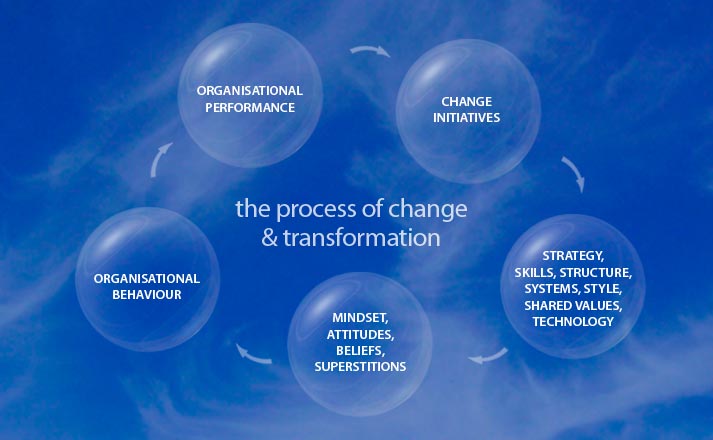 To improve business performance in our competitive and changing economic environment, managers need to optimise their effectiveness as leaders of sustainable organisation change. This is critical for long-term success.
The HRCgroup Process of Change and Transformation enables organisations to manage change holistically. By focusing on organisation strategy, systems, organisational structure and climate, shared values, workforce skills, as well as individual attitudes, beliefs and competencies, organisations are able to transform themselves into highly effective and efficient businesses and thereby achieve superior performance.
This process is used by a large number of national and global organisations to support leaders, managers and teams in driving the change and transformation situations in their respective business units.
Topic areas for you to consider in supporting the process of Change and Transformation:
Leadership for Improving Organisational Performance
Leading Strategy into Action
Critical Thinking and Self Reflection
Virtual Team Working